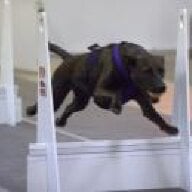 Joined

Dec 25, 2009
Messages

682
The only forum I've ever joined is PriceScope, so I don't have experience with other forums.

I joined another forum (dog related) a few days ago. While I have enjoyed some of the pictures, stories, and information I have seen in the past few days as a member, I am finding that I do not fit in there. I have only written a couple of posts so far...and I'm not sure I will even participate there any more. The responses I've gotten from my single post there have scared me out of posting again! (I can honestly say that while I understand that people have varying opinions, my post was not anything that could have been taken in any way other than how I meant it...I guess maybe posters read too far into the lighthearted statement I made, which in itself was not meant to be fact.)

Is it normal for forums to have different vibes? Have I just been spoiled with the welcoming and accepting vibe I get from PS?