Hello everyone,
I consider myself as a newbie in terms of stones' knowledge.
My project is nothing new here : finding a beautiful diamond mounted on a ring for my girlfriend's birthday.
All she wants is a decent stone, she'll prefer size (=weight) among all other criteria.
She saw a 0.64c diamond she liked in term of weight, so I know it's be a minimum.
After quite some hours of search, I understood the complexity of what makes a beautiful diamond, and I could not accept to only seek for size and "not too yellow" stone.
If I put money in it, I want it to be at least "good".
Anyway I'm not living in the US and I am running out of time so I also needed to find an online jeweller that also was able to mount the stone (there's only a very few in my country), which narrows the possibilities
I found a jeweller which has access to a fair number of stones within my budget (<= 3k€ for the stone). Unfortunately most of the stones where >4 HCA...
I was starting to lose faith but I finally found this stone I need your experimented opinion on :
Certificate by GIA
Carat Weight: 0.71 carat
Color: D
Clarity: VS2
Cut / Symmetry / Polish: Excellent / Excellent / Excellent
Fluo : medium blue
Clarity characteristics: Feather
Measurements: 5.67 - 5.71 x 5.53 mm
Depth: 62.0 %
Table: 57 %
Crown Angle: 35.5°
Crown Height: 15%
Pavilion Angle: 40.6°
Pavilion Depth: 42.5%
Star Length: 45%
Lower Half: 80%
Girdle: Slightly Thick, Faceted, 4.0%
Culet: None
It obtained a decent HCA score of
1.3
| | |
| --- | --- |
| Light Return: | Excellent |
| Fire: | Excellent |
| Scintillation: | Excellent |
| Spread: | Very Good |
| HCA Score : | 1.3 - Excellent - within TIC range |
I don't see anything that really bother me on the picture but I don't have an exercised look so I would appreciate to have your opinion :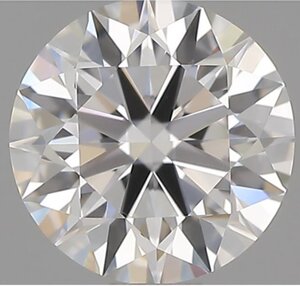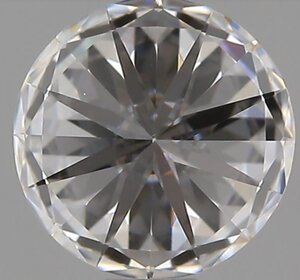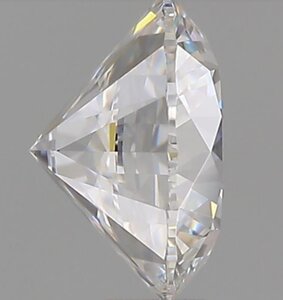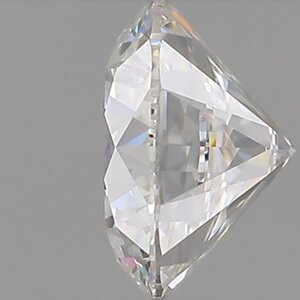 The price is a little less than 3k€ (approx 3.2k$).
The most negative point to me is the fluorescence, especially because of the D color, but I think I'm ok with that as the price wouldn't be the same without it. I recognize that as an online buyer I try to be careful to every detail.
Again I would really appreciate to have your opinion.
Am I right to spend this price for those specs?
Should I try to find something bigger for the same price (0.8 G Si1, etc)?
Taking into account the relatively small size, Am I not going too far in my criterias?
Many thanks and a wonderful day !