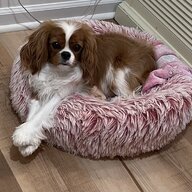 Joined

Aug 12, 2005
Messages

17,744
Does anyone have a different diet than their spouse/significant other? How has it worked out for you? Is their attitude supportive or has it caused difficulties? How do you deal with buying groceries, eating out, cooking dinner, etc.?

I am just curious to find out how other women and men deal with food in the household. I stopped eating meat back in September and my DH is a total carnivore. He''s 90% supportive of my decision, but there are some instances when I think he wishes I would just be "normal!"

So are other people out there dealing with diet differences within a relationship? What about within families with children?