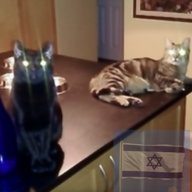 Joined

Jun 8, 2008
Messages

50,606
I don't know the best term for this. I know it can be called a tennis necklace or a riviera necklace or even a diamond line necklace.

I'm interested in a delicate all diamond short necklace or choker in style. Anywhere from 14-15" in length. Just a delicate line of sparkle. No heft so to speak.

Any clue where I might find one that won't break the bank? Obviously I want good quality so if I can't do it within my budget I'll move on. I'm thinking 5k is where I'd like to be if possible. Or less if I can of course.

MRBs or old cuts. Since I'm looking for a very delicate necklace MRBs might be better since I won't be able to appreciate the faceting on small OECs. I'm open however to suggestions and that's why I'm asking here.

I just started looking and IG is my go to for now. Hoping to get lucky. I'd prefer not reaching out to vendors just yet. And I do not want to go custom. I want to see if my necklace wish is reasonable.

Thanks.