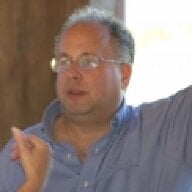 Joined

Jul 6, 2004
Messages

5,951
OK, so this post is about investigating an idea about how to expand your options in the diamond selection process….are you game?
For those willing to help, I also have 3 questions, bolded, at the end.  More immediately below, some ideas to share…
Anyone there a fan, like me, of the show that has become Boston Legal?
It had been called: The Practice (and by the way, do you know if they've moved that inferior new doctors show into it's old time slot only temporarily…now that's what I really want to know!).  And, when it was "The Practice," frequently they worked Plan B, where when they would go to someone's defense, they would begin by going for Plan A, whatever that was…and if that turned sour, they would go for "Plan B."
In my oft mentioned
strategies
for shopping, I mention a Plan B.  (Again, btw, both John & Neil have acknowledged reading this…anyone else have any feedback on it in principle?).  For awhile, I've been interested in another part of the Pricescope database, and I've finally thought of a way to integrate it as a shopping resource.  If others have done this already, do tell.
This one is the
Price Stats
database, under Prices at the top on Pricescope.  It's designed to replicate the type of content you get with the Rap sheet frequently mentioned here, but sort of do it more meaningfully, because it references real prices….and when you go to find out the market basket cost for a given diamond (I have been testing size .9 - .99, G VS2), you can find out prices based on actual prices and those supposedly availability with vendors, today.
So, let's review…the proposed idea is this:
For Plan A….always, go to the
search by cut database
, and find what you want among those options Pricescope vendors have already thought to bring in house.  But, if the item is either unavailable, or more likely, you want to see if, by fishing more broadly, you can do pretty well, and pay less, with something similar….with the existing Plan B….you go to the
Quick search
, entering in the diamond's characteristics you're looking for, and then check either or both AGS0 and/or H&A (which also checks AGS0).
But, I've recently thought about integrating the Price Stats section as a way to expand the options in plan B.  First I messed with the output of AGA charts H&A through AGA 3B, saw the general pattern of real decreasing prices, going from higher to lower quality (with one or two exceptions), and also tied the changes to the expected changes in table & depth, which is all I could figure Leonid is capturing in an algorithm to make these charts work.
Looking at the output you'd want to predict for 1A, you might expect there'd be less options as compared to the AGS0 sort in the Quick Search, since we understand Dave's 1A is designed to be a more narrow swath.  Doing a comparison on just the one grade, though, I see there's 3 times as many.  If you consider that when searching for AGS0 in the Quick Search, Leonid is looking for text in the comments line that actually says "AGS0," or something resembling that, it's not unreasonable to assume that he is pulling a more narrow sort with this approach, especially understanding that depth & table data do not make an AGS0 alone.  And so, this outcome is not unreasonable.
But one principle question emerges for me:
Why aren't any of the picks in the Quick Search scored for AGS0 the same as those found in the sort of those fitting 1A?
  There should be some crossover, but I saw none, at least when looking at the several options displayed from DCD.
Maybe Leonid can either help clarify how options get into those that come up for the Price Stats search, or maybe he can clarify this non-overlap question directly?
Also two caveat/notes: I also checked to see if there was any real world relevance to any of this.  For example, are the diamonds that show up in these databases even showing in the databases of the vendors.  Looking at my target option, for the 3 diamonds I saw appearing from DCD, I almost gave up, but did see one was a match, and it was one in the AGA charts.  I attribute the missing ones to time delays, and their at least possibly having been sold, since posted in Pricescope.  The other problem re-emerged, however…and that is seeing that how Pricescope categorizes options may not match how vendors do their matching…and this is a problem Superidealist (where have they been?) pointed to not long ago. The AGA 1A match came up in the list that DCD categorized only as Premium (versus those found in their ideal sort).  Presumably, Jim has no more info than Leonid, so apparently their algorithms for sorting are different, and sometimes the disparity is more wide as well.  This, a problem for another time, since the idea is to expand options, rather than contract them (except to note that the consumer, if shopping for something like ideal, could do well to keep looking until the respective databases seem to match on that info).
Two more questions:
Do others see this as a promising strategy for expanding other options to consider for searching?
Moreover,
to any vendors/jewlers out there who use the non-Pricescope version of what is presented here as the Quicksearch….is there a set of protocols you use you'd like to share to optimize for your prospects, to get them the diamond they're looking for, when they're working with a somewhat tight budget.
  I have to think your assortment of databases must look a lot like the ones that are here on Pricescope.  Wink recently described -- having looked at some 10 options that he had little data about, and he took the time to comment on -- which one he would think is the most promising.  Anyway, some ideas about how the professionals here look to serve their clients would be of interest as well.
Thanks for your interest, and thoughts.
Best of wishes!