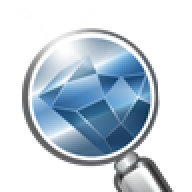 Joined

Dec 31, 1999
Messages

8,266
Diamond Prices decreased slightly (see trends below)
More food for thoughts:
Diamond Traders Protest Drop in Price List
"Diamond traders in Antwerp and Ramat Gan were angered last Friday when they discovered that the Rapaport price list had lowered prices on goods below what they felt was their true value."
"...the traders asked that Rapaport consult with them before announcing such price alterations and urged him to rectify the price changes. Following their demands, Rapaport said he was willing to consider the possibility that the price reduction was a mistake and that he might need to revise prices at their request. "
"This is not the first time that Martin Rapaport has faced an angry reaction from the market. After the terrorist attacks of September 11, 2001, he reduced prices across the board only to bring them right back up following vocal market protest."