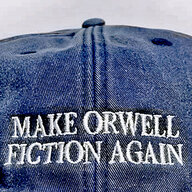 Joined

Apr 30, 2005
Messages

30,183
A good read from Tim Gunn.
It astonishes me that clothing manufacturers, reportedly, refuse to make and sell what the majority of American women want.
https://www.washingtonpost.com/posteverything/wp/2016/09/08/tim-gunn-designers-refuse-to-make-clothes-to-fit-american-women-its-a-disgrace/?postshare=1311473593128411&tid=ss_tw&utm_term=.840e5eeeddad
Partial snip:
I've spoken to many designers and merchandisers about this.
The overwhelming response is, "I'm not interested in her."
Why? "I don't want her wearing my clothes."
Why? "She won't look the way that I want her to look."
They say the plus-size woman is complicated, different and difficult, that no two size 16s are alike.
Some haven't bothered to hide their contempt.
"No one wants to see curvy women" on the runway, Karl Lagerfeld, head designer of Chanel, said in 2009.
Plenty of mass retailers are no more enlightened: Under the tenure of chief executive Mike Jeffries, Abercrombie & Fitch sold nothing larger than a size 10, with Jeffries explaining that "we go after the attractive, all-American kid."
This is a design failure and not a customer issue.
There is no reason larger women can't look just as fabulous as all other women.
The key is the harmonious balance of silhouette, proportion and fit, regardless of size or shape.
Designs need to be reconceived, not just sized up; it's a matter of adjusting proportions.
The textile changes, every seam changes.
...
Seventy-four percent of plus-size women described shopping in stores as "frustrating"; 65 percent said they were "excluded." (Interestingly, 65 percent of women of all sizes agreed that plus-size women were ignored by the fashion industry.)
But the plus-size women surveyed also indicated that they wanted to shop more.
More than 80 percent said they'd spend more on clothing if they had more choices in their size, and nearly 90 percent said they would buy more if they had trendier options.
According to the company, its plus-size shoppers place 20 percent more orders than its straight-size customers.