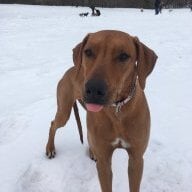 Joined

Apr 22, 2010
Messages

1,416
I've been thinking about resetting my solitaire into something a bit more intricate at some point down the line. But now that my solitaire looks like it would need major repairs, the reset is probably going to happen sooner than I expected. So now I'm trying to figure out where to go for a reset. I've read all the threads I could find on the advantages on hand-forged rings. I do appreciate that they're more delicate, better polished and show less metal between the stones but I'm still not quite sure if this is the way to go, thus some additional questions. Budget-wise, I can probably go for hand-made if it really makes a difference. So here are some things I'm still not clear about:

-How much say to you have in the design process? With CAD, I understand you can make changes until you're happy with the images before the ring is cast. What about with hand-forged rings? Do you get detailed drawings? Can you continue collaborating with the designer until you're satisfied with what you see? Or is this generally more of a hands-off process in general? Related to this, is it better to go with hand-forged only if you see a specific design on their site that you want replicated, perhaps with minor tweaks? Also, if I want the ring to match my wedding band in thickness/height, is it something that is more easily accomplished through CAD or not necessarily?

- Are imprefections more likely in hand-forged settings? In extreme close-ups I've seen here it almost always looks like some small details are not quite perfect. The prongs in many hand-made rings I've seen here are not exactly angled exactly the same way, the stones in the halo are ever so slightly uneven. Is it the tradeoff that you just have to accept with hand-forged items or is it just that there aren't too many extreme closeups of CAD rings to compare?

-Durability - I understand that hand-forged rings in theory are supposed to be stronger and more durable but I've also seen complaints about poor quality of hand-made rings. I've seen a review of LM where the person mentions not only pave stones falling out but the head of the ring completely falling off within a couple of years! Since the parts of the ring are made separately and then soldered together, is it more likely to happen than in a cast piece?

I'm sorry for the novel but would really appreciate feedback on this!