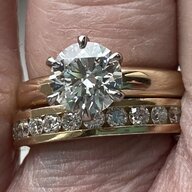 Joined

Feb 27, 2007
Messages

23,541
Hi everyone. Can you believe this is the last month of 2010? I sure can't. This year has zipped by for me.
This month we'll be faced with parties and many holiday treats. Remember moderation is the always the key. If you completely deny yourself some of your favorite treats it may lead to overindulging in something worse later. Walk the extra block, run the extra mile, shovel the extra drift; all of it will help during this tempting, fun and festive season.
How will you handle the holiday treats and temptations?
We went to supper tonight and then did some shopping. Our company always does some kind of community support for Christmas and this year we got one of the local high schools. Since I am very interested in photography I snagged a tag where the girl wanted an inexpensive digital camera. We looks at several stores; the inexpensive cameras were really bad cameras. The next price range would need batteries all the time so we got a Kodak with rechargeable batteries. I also got a camera case, a photo album and a micro chip with a SD converter so she can use it in the camera and a phone. I hope I am giving her a fun and new hobby she'll enjoy for many years.
Have a great weekend. We are going to have a snowy weekend. Maybe we'll put up our Christmas tree and some lights outside. Our tree out front is way to tall for us to decorate now. I suggested Marty get on top of the 5th wheel and "leap" over to the tree but for some reason he didn't like my idea.
Marcy