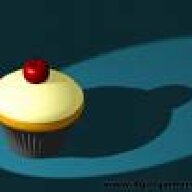 Joined

Aug 19, 2008
Messages

217
woo freakin hooooooooooooooooo!!!!!!!
i''ll try to quicken my long story of how i got my kate spade keeden pumps in cobalt blue!!!!
I fell in love with them months ago when Freke posted them in a thread... then she said they were discontinued. sob. I STALKED KS wedsite to see if they may return... and they did. I talked my FI into them, and by the time I went to order them, my size was sold out (within 24 hours).. SOB SOB. My FI reassures me that i will find wonderful shoes for the wedding. (However my requirements were as follows: closed toe (January Colorado wedding-duh). Pretty blue. 3 inch heel. Some sort of bow. No rhinestones.) FI also convinces me that 300$ is a lot to spend on shoes. (men?). I tell him that Im wearing couture Amsale and it would be blasphemous to wear anything else. So at the begging of last week I noticed they were once again back. I came home on Monday night and notice his wallet sitting next to his laptop and this is odd, b/c he doesn''t pay anything online like that, it''s all automatic. I log on to our bank web site into our joint checking account and see a purchase from KS. They finally got here yesterday and it was a horrible week, b/c Paul was trying to surprise me, so I didn''t let on that I knew.
sorry so long, but that is how I got my Kate Spade PERFECT shoes.