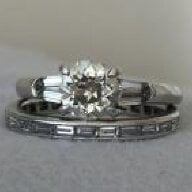 Joined

Mar 26, 2015
Messages

240
One of my best friends recently told me that her husband had sex with her without her consent - she told him no twice, and he continued. This comes at the end of many years of him obsessively playing video games and being emotionally checked out and at least one (probably many) instances of not-fully-consensual sex. Because my friend had an affair recently (they have been trying to get past it, with little success) she seems to feel that on some level she deserves this.

I can't look him in the eye. I feel that this is inexcusable, no matter what she did, and I don't want to be around him. Our kids are the same age, and we used to socialize regularly, but I now find myself avoiding situations where he might be present.

How can I continue to be there for my friend without having to be around her rapist? I am so sad for her, and so angry at him. She is not ready to leave him.