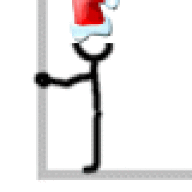 Joined

Dec 29, 2004
Messages

17,193
Well, I did bite the bullet and get that cushion for my mom. If you are interested in the stats, it is the second of the two diamond specs posted here.
I posted a full review of my first diamond experience a while back, and I really appreciated how Mark went the extra mile for me, even though I did not buy the diamond from him. I was going to buy my mother a round and present it on the eve of my wedding, but after she saw WF pics of my cushion, she told me how much she loved square diamonds. I showed her pics of radiants and princesses, but she liked the cushion. Now, my mother is the type of woman who is VERY supportive of her daughter – if I wanted to be an axe murder, she'd express disappointment but tell me she'd bring me treats in prison – so I don't know for sure if she DOES love the cushion or she's trying to make me feel great. So tough nuggies to her if she doesn't….she's gettin' one!
I decided to spread the wealth and give Mark a try (and also because I didn't want to subject WF to any more of me without a break!

). I told him I was in no rush and what I was looking for. Mark found a diamond very fast, and coincidently it WAS the initial diamond I was looking at with him.
Now here is where the experience was profoundly different from my experience with WF:
- With Whiteflash, they have lots of tools and reports to give you for you to make decision. Sarin, idealscope, 40x photo, hand models, toe models, pie models, etc etc etc. For example, here is photo of my cushion that I received from them: