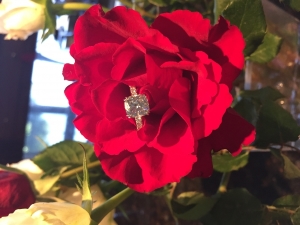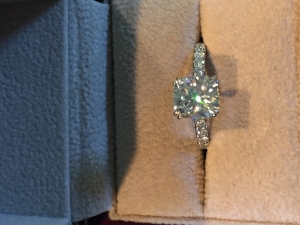 This is not my ring - belongs to my nephew. I put him in contact with Yekutiel at
IDJ
and this is the ring that he made for my Nephew who will be proposing in a week or so. I am holding the ring in my safe for safekeeping.
Specs - 1.70 Cushion, I color VVS2. Set in platinum with french cut diamonds on the shank and pave on the crown. Size 5. It's a beautiful ring, faces up very white and sparkles like crazy.
Yekutiel does it again - Thank you
IDJ
for helping my nephew to find the ring that will be such a surprise to his future fiance.