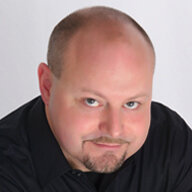 Joined

May 1, 2008
Messages

3,521
Many pros in our community know CBI co-founder Lieve Peeters. Longtime readers may recall references to her, such as this one.
https://www.pricescope.com/community/threads/fake-rough-diamonds-revealed-by-our-crafted-by-infinity-friends-photos.234038/
It's my honor to announce that our friend Lieve has been awarded the Gold Medal of Distinction and named Diamond Laureate by King Phillipe of Belgium.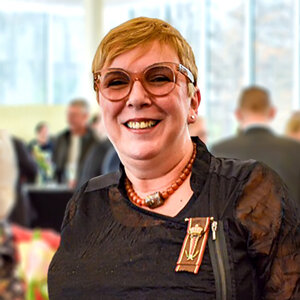 Details and photos here:
https://www.hpdiamonds.com/en-us/blog/blog-article/55
In a ceremony in Antwerp, Belgium, on December 1, 2019 Lieve Peeters was named Diamond Laureate and awarded the Gold Medal of Distinction by King Philippe of Belgium for her service to the Belgian diamond industry.
His Royal Highness conferred the Laureate titles and issued Honour Badges of Labour with gold, silver or bronze distinction to promoted individuals from the diamond sector on October 13, 2019. Ms. Peeters was chosen to receive gold honors.
Ms. Peeters is the co-founder of Crafted by Infinity diamonds and the company's Chief Gemologist. She also holds the position of judicial expert on diamonds for the Belgian Ministry of Justice and has worked with the FBI, Scotland Yard and Interpol, among others. Prior to her position with Crafted by Infinity, Ms. Peeters was Lead Diamond Expert for Belgium's Hoge Raad voor Diamant.
The awards ceremony, held in Antwerp, was overseen by Philippe Pirson, President of the Royal Institute of Labor Elites, along with Bart De Hantsetters, President of the Organizing Committee and Willy Imbrechts, Commissioner General of the Government.
Following a speech by Mr. Pirson, medals were presented to the Laureates, who were categorized by the labels Future of the profession, Specialist in the profession and Expert in the profession. Certificates were then presented to Honor Dean of Labor and Honor Dean of Labor emerita recipients. Closing comments were given by Mr. De Hantsetters and the ceremony concluded with the playing of the National Anthem.
Having earned these Laureate honors, Ms. Peeters could become named an Honored Dean of her profession. Following her 40th year in the diamond sector she will be in line for Knighthood.
*
I hope you will join me in congratulating this amazing lady for a well-deserved honor.