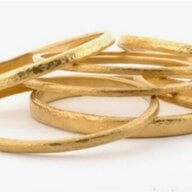 Joined

Jan 26, 2003
Messages

22,072
There has been an attempted coup d'état in Turkey, site of a recent bombing by ISIS at the Ataturk Airport in Istanbul. Turkey has been a key player in the role of ISIS, first aiding and then clamping down on the organization. I am not very knowledgeable about internal Turkish politics, but I welcome comments from those who are. I am wondering if the coup is a reaction to the latest ISIS attacks, both in Istanbul and in Nice. Does anyone care to comment?
"ISTANBUL — The prime minister of Turkey said on Friday night that factions of the military had attempted a coup. It was not immediately clear who was in control of the country, a NATO member, which has been convulsed by military takeovers at least three times over the past half-century.
'Some people illegally undertook an illegal action outside of the chain of command,' Prime Minister Binali Yildirim said in comments broadcast on NTV, a private television channel. 'The government elected by the people remains in charge. This government will only go when the people say so.'
Reuters reported in a short series of bulletins that the military had issued a statement saying it had 'taken over' for 'democratic order' and that 'all existing foreign relations will continue.'
The state-run Anadolu News Agency said hostages had been taken at military headquarters in Ankara, the capital, including the chief of staff.
The whereabouts of President Recep Tayyip Erdogan, who has dominated politics in Turkey for many years and has sought to establish a firm control over the military, was not immediately clear."
Link...
http://www.nytimes.com/2016/07/16/world/europe/military-attempts-coup-in-turkey-prime-minister-says.html?hp&action=click&pgtype=Homepage&clickSource=story-heading&module=a-lede-package-region&region=top-news&WT.nav=top-news
AGBF