Hi all!
So as it turns out all stars aligned and due to pandemic there's someone who can bring the ring from the US to UK for me
Therefore, the choice of merchant was pretty simple - D.NEA (good reviews, really appreciate the fact Eric is very open and generally makes really good impression + is super helpful!)
My requirements were pretty flexible - colour within F-D, VS1, VVS2, 1.3ct-1.6ct. I'd really like to avoid any inclusions on the table and would be great if they could be hidden behind one of the six prongs (both my SO and I like very classic platinum setting look of Tiffany Setting, i.e. I'll work with D.NEA to produce something similar).
I've been shown these two diamonds:
1)
https://www.igi.org/viewpdf.php?r=LG414096022
,
https://s3.us-east-2.amazonaws.com/dia-video-bucket/video/64702-LG.html
1.42ct, D, VVS1 (HPHT, type II)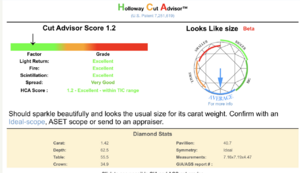 vs
2)
https://www.om-barak.com/barak/Output/Certificates/414091560.pdf
1.52ct, E, VS1 (CVD, type IIa)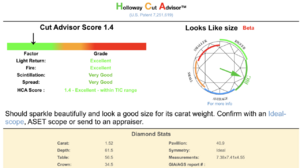 and this last one
3)
http://dtol-cert-images.s3-website-us-east-1.amazonaws.com/IGI_jpg/414093385.jpg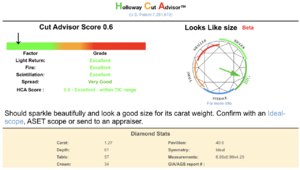 I think the order of them is not random, this is so far my preference. In terms of prices, the first two are priced pretty competitively (option 2 is $200 more), whereas option #3 will obviously be cheaper by $1.3k.
I'd love to hear your views whether you think the first one doesn't seem to be an overkill both in terms of clarity and colour. I got caught off-guard by it as I wasn't really even looking at VVS1 and D colour (glad that it's within my price range and deinitely within the carat size!)
Another thing I was thinking about is that only option 2) is CVD and Type IIa (I know it doesn't really matter to such a newbie as I am but should it matter?)
Also at least to my eye - the only inclusion I can see on that IGI report for version 1 is tiny bit from the bottom of the diamond which surely will be covered by the prong?
Lastly - even though my favourite, option number 1 seems to appear 'average' for its size while #2 and #3 appear 'big' - unsure how much of a difference does that particular metric make and whether it actually should be taken into consideration?
I'm actually very curious of all the expert answers here so looking forward to hearing what you guys think!
Thanks,
Cyprian