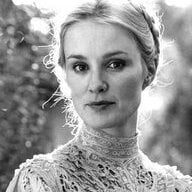 Joined

Apr 29, 2019
Messages

1,742
Whose melee is better cut and has more sparkle? Has anyone ever compared Costco and Robert Coin diamond melee side by side?

I'd like to purchase a pair of diamond inside-out hoops. I'm not looking for top quality, because I see these as a fashion accessory and not a cherished, heirloom jewelry piece. But I'd still like them to sparkle!

I have tried on Roberto Coin earrings in person and they are really fun, sparkle well enough, and I can live with the amount of warmth in the diamonds. The earrings appear frequently on pre-loved websites, and there they end up being the same price as new Costco hoops.

I've never seen Costco hoops in person. However, they seem quite nice from the photos and reviews here on PS. The only difference I believe is they use slightly warmer melee than the Roberto Coin. (And I'd rather go cooler if possible.)

But what I'd like to know is, how does the cut quality of the two compare? Does anyone know?

I'm not comfortable going into a mega store like Costco right now, especially here in TX where a lot of people are being naughty and not wearing their masks!

And I don't want to buy and return the Costco hoops, because I don't want to sign up for a membership unless I'm sure I'm going to buy their earrings.

So I'm turning to the PS pro-sumers for your opinions! All thoughts welcome!