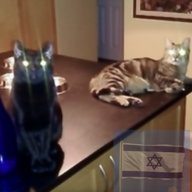 Joined

Jun 8, 2008
Messages

43,759
Latest news and headlines for December 1, 2020 - Stay up to date with 9News Australia on any device, anywhe...
www.9news.com.au
"Queensland has reopened its borders to Victorians and Sydneysiders, and South Australia is once again welcoming travellers from Victoria. The Chinese Embassy has issued a statement after Prime Minister Scott Morrison demanded an apology for a doctored image."
Previously, the city had set a target of testing 20% of teachers and students in each school building once a month. Now, the testing will be weekly.
abc7ny.com
"
NEW YORK CITY (WABC) -- New York City will reopen its school system to in-person learning with a phased approach beginning in early-December.
The announcement marks a major policy reversal for the nation's largest school system, just 10 days after Mayor Bill de Blasio, a Democrat, announced that schools were shutting down because of a rising number of COVID-19 cases in the city.
Some elementary schools and pre-kindergarten programs will resume classes on December 7, a week from Monday, the mayor said. Others will take longer to reopen their doors.
According to the mayor's breakdown, 3-K, Pre-K and grades K-5 will return to in-person learning on December 7.
D75 schools that cater to students with disabilities will return to in-person learning on Thursday, December 10.
The plan for reopening middle and high schools is still being developed, de Blasio said. Those students will remain on the remote learning plan for now.
"