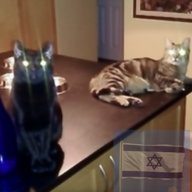 Joined

Jun 8, 2008
Messages

46,191
"
The U.S. virus battle is skewing younger​
For the last year of the pandemic, when U.S. Covid-19 case numbers spiked, hospitalizations and deaths inevitably rose, too. People fell seriously ill and died from the virus, and hospitals grew overwhelmed during surges, stretched to take care of both virus and non-virus patients.
That grim dynamic will likely abate, one of the benefits of spending months trying to immunize those most vulnerable to severe infections. There's evidence that the strategy is working, at least among older Americans: Nearly 3 in 4 individuals age 65 and up have received at least one dose, and about half are fully immunized. Among nursing-home residents, a population that was prioritized for shots, cases have dropped by nearly 98%, and deaths by 88%, since mid-December.


Rochelle Walensky, director of the U.S. Centers for Disease Control and Prevention.
Photographer: Susan Walsh/AP Photo
What this means is that new Covid cases will likely be seen in younger age groups. And while younger people are thought to be less likely to have symptoms, they can still spread the virus and contract severe cases themselves. In Michigan, for instance, the state Health & Hospital Association raised alarms last week about hospitalizations spiking among people in their 30s and 40s.
This is all unfolding as U.S. virus cases and hospitalizations are now rising again. The country's top public health official, Centers for Disease Control and Prevention Director Rochelle Walensky, warned earlier this week that we could see a fourth surge, and said that worrisome trends were giving her a feeling of "impending doom."

About 30% of Americans have received at least one shot, and more than 16% are fully immunized, according to Bloomberg's Vaccine Tracker. States are racing to administer more vaccines and widen eligibility for inoculations. Yet the virus could still push ahead at a time when millions remain unvaccinated and more-contagious variants spread, experts say.
"Absolutely the signs suggest we should be concerned right now," said Ellie Murray, an assistant professor of epidemiology at Boston University. Though many of the most at-risk people have gotten vaccinated, "everyone is vulnerable. We really need to get those vaccines rolled out before we expect to get things under control."—Emma Court
More than 590 million doses have been administered across 141 countries. In the U.S., more Americans have received at least one dose than have tested positive for the virus since the pandemic began. We've updated our vaccine tracker to allow you to explore vaccine rates vs Covid-19 cases in a number of countries. See the latest here."