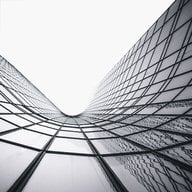 Joined

Aug 7, 2017
Messages

136
Does anyone have any experience with the properties of Stuller's Continuum silver alloy and how it works in different designs?
A common rule-of-thumb says to not use sterling silver for certain jewelry designs because of how soft it is. Silver is often discouraged for rings, especially those with delicate prong designs or pavé, or holding expensive stones. The rationale for this is that silver is too soft and will scratch/dent easily, which means the ring will wear quickly or the stones could be lost due to bent prongs.
Usually, white gold or platinum is recommended as a better metal.
I've noticed, though, that Stuller's Continuum silver alloy has some really interesting properties. Most significantly, when age hardened, it has a Vickers hardness of 150.
Platinum 950 (ruthenium or cobalt) has a hardness of 135 (according to
this source
).
On this
website
, 14k yellow gold has a hardness of 140 and 18k white gold has a hardness of 210.
This
site
lists the hardness of 18K gold (doesn't specify white or yellow) as 120.
This
site
describes the hardness of Continuum as the equivalent of the "as-cast" hardness of 14k white gold.
Looking at these numbers, it seems to me that Continuum looks like a viable alternative to white gold or platinum. Putting aside tarnishing (it tarnishes less, but isn't impervious), it looks like it has a similar hardness to many white gold or platinum alloys.
There may be other properties at play, though. I've seen people discuss how some alloys are brittle or have spring, though I'm not sure what the significance is.
My questions:
Is Continuum silver an alternative to platinum and/or white gold? Why or why not? What don't I understand about this?
Are there jewelry designs that would hold up much better in Continuum than regular sterling, like pavé?
I've spoken to several jewelers and silversmiths—both locally and online—and while all have experience with Argentium, and are happy to use it as an alternative to regular sterling, few work with Continuum. Why?
Do you own any Continuum silver pieces? What are your experiences with it?
I'd love to hear both from jewelry owners and anyone in trade who has worked with this alloy.