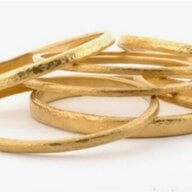 Joined

Jan 26, 2003
Messages

21,830
There was a contest for the worst member of the Trump cabinet run by Gail Collins of "The New York Times". Here is a tidbit that may entice you to read the article. .William Barr was voted the worst member of the cabinet, but Betsy DeVos (my personal favorite) got a good write-up.

"The Worst of Trump is clearly a topic people are pondering. We got thousands of responses to the contest. Secretary of Education Betsy DeVos came in second and Secretary of State Mike Pompeo third.

They were far, far behind the leader. But give DeVos credit — it's not easy to build up so much rancor when you're in a relatively low-profile cabinet post. 'Betsy DeVos is one I particularly love to hate because of her smug arrogance, while being the very picture of ignorant incompetence,' wrote a voter.

'What can be better than a secretary of education who doesn't believe in public schools and appears never to have attended any schools herself?' asked another.

Maybe it's unfair for DeVos to have to compete against terrible cabinet members with so much more power. 'Can we divide it into two categories?' asked Anne Gables, who proposed giving separate awards for 'least qualified (most clueless) and most dangerous'

Makes sense, and if those were the options DeVos would sweep the Clueless Contest while Barr would win the Keeps You Awake Nights competition".