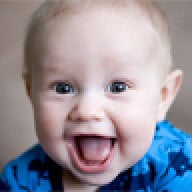 Joined

Jun 28, 2006
Messages

3,960
Are there any organizations that accept contact lense donations?

About a year ago I switched to Acuvue Oasys and started having problems with my lenses shortly after. My eye doctor tried to fix the problem for about 6 months, but after that I just gave up and wore my glasses all the time. I''d ordered a year''s supply when I first got the subscription so I have about a 6 month supply left. Apparently the contact lense material of these particular contacts does not work with my tear chemistry so I have to switch brands now (new eye doctor figured it out!).

Anyway, I have all these contacts and would hate to have them just sitting in my bathroom until they expire. I searched online, but coulnd''t find anything.

Any suggestions?