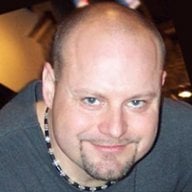 Joined

Sep 9, 2004
Messages

5,212
The title of ICGA, or "Independent Certified Gemologist Appraiser" is the highest accreditation an appraiser can earn from the American Gem Society.
As of July 17, 2006 only 12 appraisers in the world had acquired this distinction...
On July 18, 2006 lucky number 13 joined the elite group.
* Congratulations to
Neil Beaty
(aka DenverAppraiser) *

This distinction is paramount. Prerequisites include not only the GIA Graduate Gemologist diploma, but every other title issued by AGS as well (RJ, CG and CGA).
Earning the accolade is very time-consuming and demanding. It involves years of paperwork, training and testing. In fact, many people begin the process but never complete it. It is the only title in the jewelry appraisal industry where members are required to meet standards for independence. A new firm must be elected by the existing membership and all ICGA's have to pass vision examinations, submit their appraisals for peer review and participate in an ongoing process of annual re-qualification to maintain their current titles.
The ICGA badge is considered by many to be the top title bestowed by the strictest association in the jewelry industry.