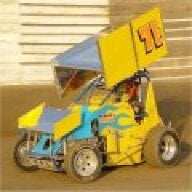 Joined

Oct 22, 2006
Messages

32
Howdy All,
As many of you have read my first post of my negative experience with Whiteflash, I have an update to bring everyone up to speed…and my negative experience didn't turn around.
The ring was sent back mid-February to fix the leaning head. A couple weeks go by and all I heard was that they were remaking the head and the ring would be ready to be shipped March 9. March 9 came and went and I didn't hear anything, so I sent an email March 11, and low and behold Bob replied with another not very warm and fuzzy email telling me what I was to do (Very unprofessional in fact). At least he included the pictures this time. (The first time pictures were suppose to be sent (initial purchase) it took 3 emails to Bob to finally get the pictures).
So you can imagine, this just about put me over the top. Whiteflash initially sends me a ring clearly with issues noticeable to the naked eye; I dealt with Bob's lack of professionalism and respect for a customer, and the failure to receive key communications, especially when Whiteflash gave timelines. I went 0/3 in regards to the purchase.
I emailed John inquiring what could be done to change my feelings of Whiteflash's product and service. Having spent almost 3 months enduring this, it would be tough to start at square one searching for a new stone and setting from another vendor. That's a lot of time invested!
Well, it turn's out Whiteflash just wanted me to spend MORE money and that was going to change my feelings! You heard that correctly! They wanted another chance to prove they could do it right, but it was going to involve me spending more of my money. Outrageous!
As my mom used to say, "Fool me once, shame on you. Fool me twice, shame on me."
John asked that I contact Debi, but Debi didn't seem concerned over the situation, and she passed me back to John.
To finally bring closure, I agreed to take the ring on one of their offers. By no means would I say it brings a positive ending to the story, but I need to move on. Whiteflash already had me for 3 months.
Interesting notes:
I never did get an apology from Bob. Remember I was working with Bob for almost 2 months in finding a diamond and working on the setting (not too difficult as it was almost a duplicate of Ellen's ring). I guess Bob's too busy to follow-up after the funding transaction was made.
I failed to receive key emails when Whiteflash provided me their timelines. And we're not talking about the ring creation process being delayed or anything like that. I'm talking about Whiteflash saying I will be notified by X day and never receiving a communication. I would have to email them for the updates. I thought it was odd that only these important emails wouldn't arrive, but other emails did arrive with no problems.
It is interesting to see other who have posted in this forum with the same issues, almost exactly as me (each experiencing only but one discrepancy. I had the joy of experiencing all 3!). I'm not sure how well things have improved if it is still happening.
I relate this as buying a new car. If the salesperson treats you with disrespect, it's easy to walk out and go to the next dealer down the rode. They had my money the entire time, making it more difficult to walk away. I guess I was hoping they were going to come through and bring about a happy ending. I'll chalk this one up to a life experience (albeit a crudy one) and share it with others, just as this forum is meant for.
It was interesting to read the 'department setups' of Whiteflash, and how different departments are separated and that in fact sales representatives haven't seen the diamond or ring in person but offer their confidence in how it turned out or looks. I think that might alleviate many of the quality control issues customers are experiencing with Whiteflash.
"Learn from the mistakes of others; life is too short to make them all by yourself."
Dana