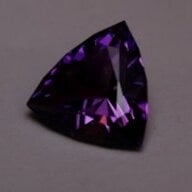 Joined

Apr 18, 2007
Messages

308
hi everyone
I've been searching for the past hour, to no avail...for a post which I think related to a CAD done for someone by
Whiteflash
. It was for a 'robust' full eternity, which gave the look of a simple ribbon of diamonds running the whole way round. The person in question felt there was too much metal on the sides, and asked for modifications...but more metal is exactly what I am trying to find!
I think the modifications might have resulted in the 'Honey' ring which is available on the
Whiteflash
site.
I have found 2 rings which have the look, but alas the price tag is way too high for me...any ideas on who might make something like this at a more reasonable price?
Perhaps go custom via
Whiteflash
and see if they remember the CAD in question, although I'm not certain I have the memory of the post correct?
These are the 2 rings I have seen, which are almost exactly right in design...
http://www.hamiltonhilljewelry.com/p-952-gold-and-diamond-omega-channel-band.aspx
http://www.pearlmansjewelers.com/jewelry-designers/whitney-boin-jewelry/rings/27V1/