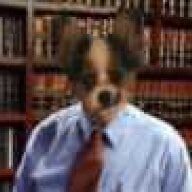 Joined

Jul 13, 2004
Messages

2,531
i''ve been driving myself crazy reading all of the old "cleaning" posts here, but i still can''t seem to figure out a definitive answer to my question: what''s the best way to clean a pave set diamond ring? i''ve become somewhat obsessed about keeping my ring clean, but i''m still in that new-ring phase where i''m completely paranoid that i''m going to do something to hurt the diamond or the setting.

the person who made my setting recommended that i use dish soap, warm water and a soft toothbrush. however, i''m somewhat concerned repeated use of the toothbrush could loosen the tiny pave set diamonds (over time). should i be concerned about that (or am i just a paranoid loser)?

also is soap and water really my best bet, or would ammonia or some ammonia-based cleaning product (windex? spic and span?) give me better results? (or some combination of water, soap and ammoinia?) is ammonia too harsh to use every day? what about ultrasonic cleaners? i''ve heard they can be risky for pave.
ahhhhh! someone help me--i''m going batty!



PS--has anyone else noticed the NEW rodent in town:

?