Like many others, I have been lurking in the CG threads and now my turn has come to seek advice from you guys. We got engaged recently and now we are designing the ring
This will be my first gemstone and I am deciding between two sapphires, a teal and a parti. They are mined in Nigeria (honestly I don't know the difference between them, except they are both pretty).
*I hope it's ok to share the product links and prices here. Please let me know if I should remove them.
Here they are:
-
Teal sapphire
: 1.15ct, 6.78mm x 5.30mm, eye clean
-
Parti sapphire
: 1.53 ct, 7.76mm x 6.05mm, eye clean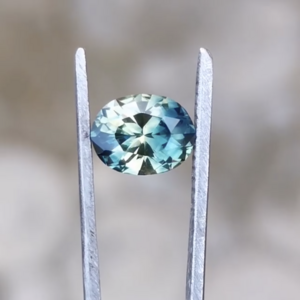 Seeking advice for the following:
1. Which is a better size for me? Ring size: US 5, I want a dainty and pretty ring. The setting that I am thinking about is pictured below. Centre stone with 18k yellow gold and side diamonds, may have to go with smaller diamonds depending on budget ($$$).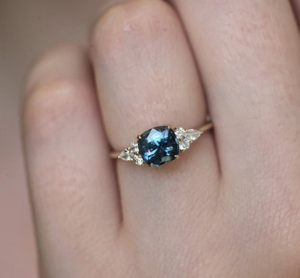 2. Which stone do you think will look better under different light conditions?
3. The asking price for the teal is 640 USD, parti 850 USD. They are slightly high for me, since I still have to get it set in a ring. But I am willing to pay a bit more (they are very pretty) if the prices are fair. What do you think of the prices?
I am glad to have found PS because I was getting lost in my search for a good gem, learned a tonne here and I know that this is just the beginning of my gemming adventure
My fiance doesn't know what he got himself into by getting me to choose the e ring!
Last edited: