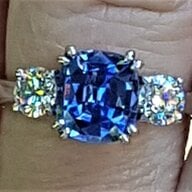 Joined

Apr 5, 2012
Messages

767
1) They come in all styles and sizes and it takes time to find the right one
2) You can't choose them by the numbers alone
2) You may swipe left on the vast majority you see
3) You may swipe right on a few, only discover below-par performance
3) Sometimes the right one turns up when you least expect it
4) Complete perfection is not a realistic goal, quirks are all part of the package



I was thinking about my long and winding journey to finding my perfect asscher, and all the asschers I rejected along the way.

Anyway by the time I found this one, I was so paranoid about making sure I had a good one with all the ingredients us PS'ers look for, I almost forgot to fall in love with it!

Its taken me at least 7 days out of my 30 return period to decide that this one is up to scratch. I fretted over the pale green aea under the table in the ASET and spent a ridiculous amount of time looking for evidence of leakage in one of the steps.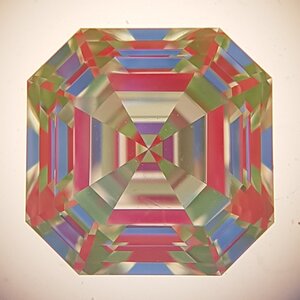 You can just about see it in the first photo against a blue background, but generally the stone dances and sparkles so much that it all just becomes part of the step patterning.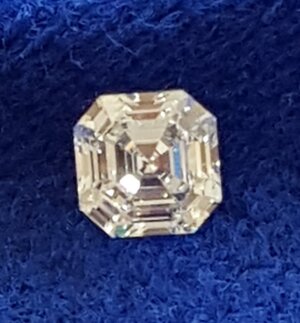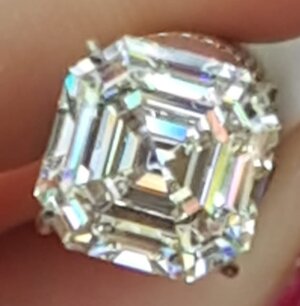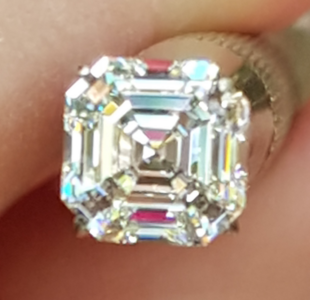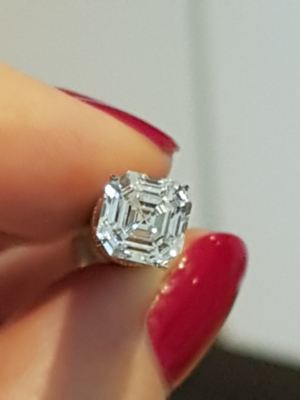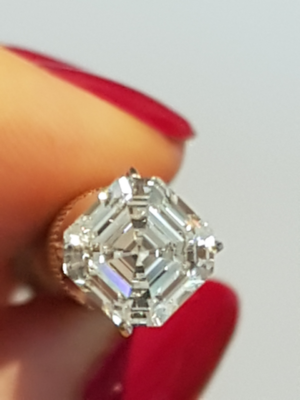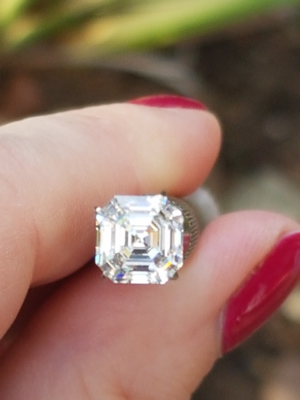 I think we PS'ers have a tendency to over-analyse our sparklies (I'm very guilty of this

) and sometimes you just have to go with what pleases your eyes. I think that when it comes to fancy cuts, ASET is a really useful tool for ruling out poor performing stones but it can't always predict which ones will be the most pleasing in person.