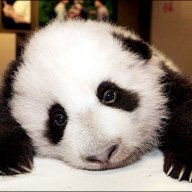 Joined

Oct 6, 2008
Messages

735
I am slowly coming back to PS after a long hiatus with occasional lurking, and all of the sudden I felt in need of oval shaped coloured gems. DIdn't want to spend much but found two I really loved. I've just received two stones from Jeff Davies - a Lavender Quartz and an Amethyst.
The Lavender Quartz is such a soft looking stone. I love its glow and it's quite the sparkler actually! The cut is wonderful. Tilt window going on but that is purely because of the material I think.
Stats
4.20ct
11.71 x 9.62
Brazil
The Amethyst is totally gorgeous! One of the first stones I got as a newbie was a flat looking Amethyst with colour zoning. It is a bit sad looking. Not this one! Super bright, with flashes of blue and pink, totally love it. Again, awesome cutting.
Stats
3.72
11.20 x 9.22
Uruguay
I only have iPhone pictures, so I apologise in advance for the lack of quality and for my gross fingers
Why can't I rotate this one? Argh.