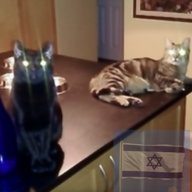 Joined

Jun 8, 2008
Messages

46,154
Reading the nostalgia thread last week started me thinking about catchy commercial tunes from my childhood. You know tunes that once you hear you have trouble unhearing and just can't get the tune out of your head and you keep singing it over and over again.
The first one that comes to mind is this one.
https://www.youtube.com/watch?v=dDSnjjdGh5M
And my second choice is this one. OMG I know all the words still despite never liking bologna. That is true genius IMO. Making a catchy commercial that everyone remembers even if you don't like the food. LOL.
https://www.youtube.com/watch?v=rmPRHJd3uHI
and then of course on a related note.
https://www.youtube.com/watch?v=aNddW2xmZp8
I would love to hear what commercials you can't get out of your head. Current and past. I don't watch commercials anymore so I don't know any of the current commercials so would love to hear if there are any really catchy ones as the commercials from my childhood. Thanks for sharing.