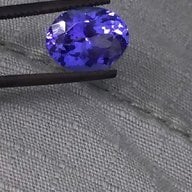 Joined

Apr 28, 2016
Messages

104
I'm sure many of you have seen most/all of these pieces but I am sure there are some who haven't. I went to this exhibition quite a few years ago now. Unfortunately I didn't take the best photos and I was overwhelmed by all of the jewels and forgot to take many photos. I didn't photograph the captions either so there are a lot of pieces I don't have any info on. I will include what information I know/remember with each picture.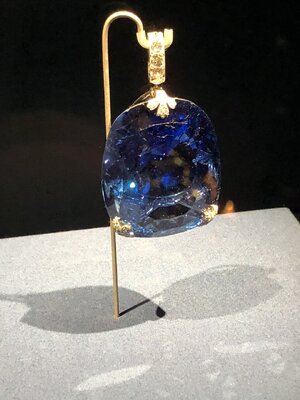 I believe this piece was commissioned for the Queen of Romania in the 1920's for the coronation.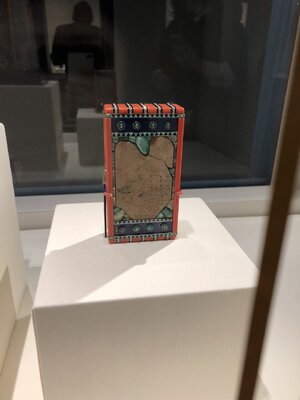 No idea on this one, I believe it may be a cigarette case in the Egyptian revival style. I don't know if it has any historical significance aside from that.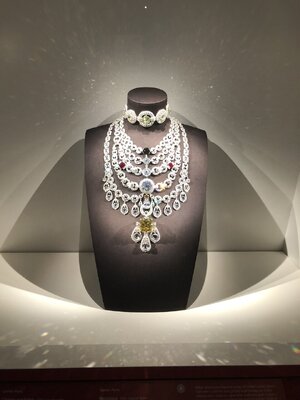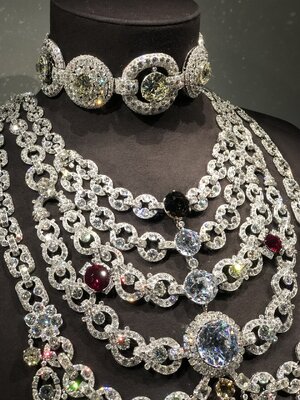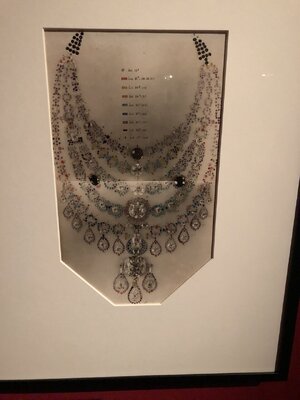 The Patiala necklace. Originally housing the 200ct+ De Beers diamond. It vanished from the treasury in the 1940's and was later rediscovered in a second hand shop in London missing all of its stones. The De Beers diamond had reappeared prior to this point and had been auctioned off. Cartier bought back the dismantled necklace and restored it. Many of the stones have not yet been able to be replaced due to their rarity and those have synthetics and simulants in their place.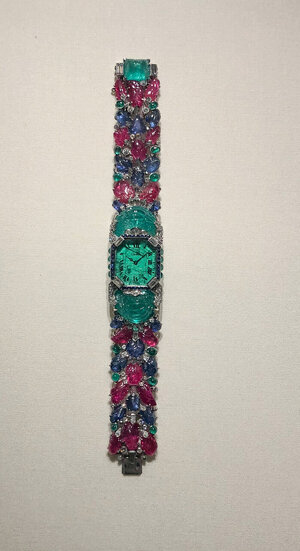 A Tutti Frutti watch with an emerald crystal.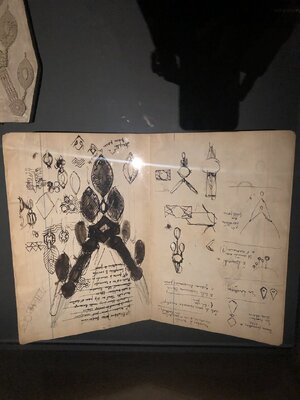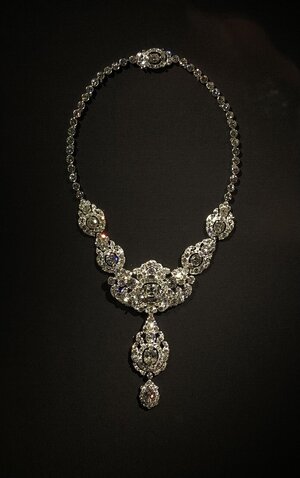 I don't know the name of this necklace but I believe it was loaned from Her Majesty Queen Elizabeth II's private collection. I believe it was a wedding gift.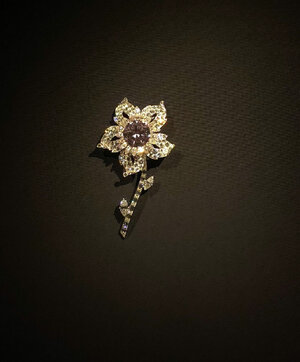 Another from QEII's collection, the Williamson Broach. My photo of this piece is absolutely awful. Unfortunately this was quite disappointing to view in person, the lighting at the exhibition did not do the centre stone any justice and it appeared very washed out. The rough stone was given to the then Princess Elizabeth as a wedding present. The stone was later cut into a flawless 23ct pink diamond and set into this Daffodil brooch. I can't help but wonder what this stone could have been had it been cut using modern technology. Surely it could have been cut to show a lot more colour than it shows as a round brilliant.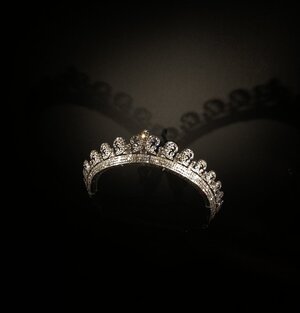 Another from the royal vault, the Halo Tiara. This one was originally a gift from King George VI to Queen Elizabeth I.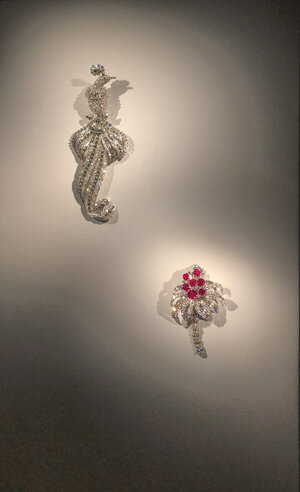 I don't recall much about these two other than that I think they are from the post war period.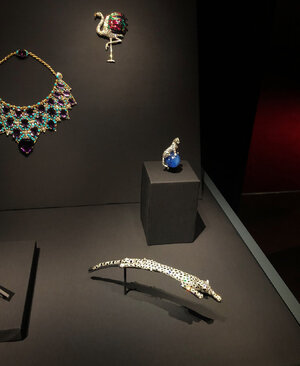 These were originally owned by Wallis, Duchess of Windsor. I have never been a big fan of the amethyst and turquoise piece but I have always loved the Panther and Flamingo brooch.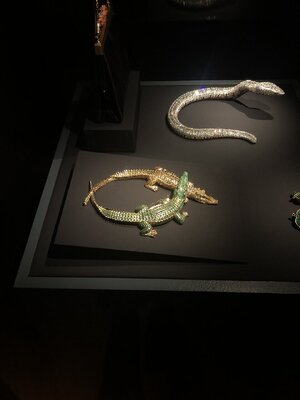 I believe these were two necklaces owned by Maria Felix. The snake was fully articulated.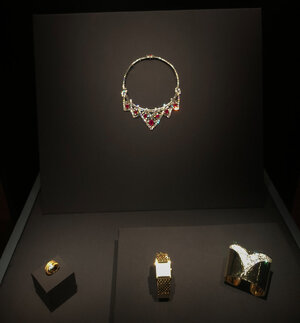 This is a terrible photo but this must be part of Liz Taylor's collection. I believe she famously wore the ruby necklace in the pool.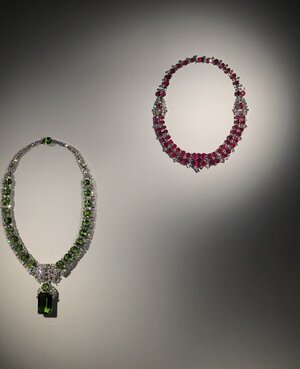 I believe the green necklace is peridot, I don't remember much else about it though. The other necklace were Burmese rubies. I have never seen such pure red colours in ruby before. Absolutely no pink or purple modifiers at all just pure stoplight red.