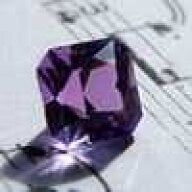 Joined

Oct 28, 2007
Messages

2,660
Now that I'm more than halfway along in my pregnancy (how did that happen?) I'm trying to figure out baby gear. I know there used to be a lot of stroller talk around these parts but I did a search and most of the threads are pretty old. So I'm being selfish and starting a new one.
I think we've sort of narrowed down strollers to either the Bumbleride Indie or the Baby Jogger City Mini GT or Elite. Our neighborhood has pretty good sidewalks, but there are some cracks and uneven spots and there are lots of hills, so I want something with nice tires that's easy to manouver. I don't think we need a full-on jogging stroller, though (I do want to jog with the baby eventually, DH is against the idea, but even when I prevail I think we'll wait until the baby is closer to a year old so I'm not dealing with that stroller issue just yet). Can anyone who has experience with these chime in with pros and cons? I think I like the Indie a bit better but I'm just not convinced its worth the $200 premium over the GT ($150 over the Elite). DH also likes how easily the Baby Jogger strollers fold up, but they're all relatively close in weight and feel nice to push so it's a hard choice.
Next, I find the whole carseat thing overwhelming. I think we'll probably get an infant seat (though I dithered about skipping it and going straight to a convertible) and there are just so many out there. There was one I saw with a base that adjusts to change the angle and amount of leg room, and it has a high weight limit (like 40 or 45 pounds, maybe?) but it was REALLY heavy. Wish I could remember the brand right now. Anyway, the reviews on Amazon were also pretty lukewarm so that was a bummer because it seems like a great idea. But really, I just need something super safe that is compatible with the attachments for whichever stroller we get.
I feel like I've looked at every seat and stroller in a 25-mile radius and read a million reviews, and I still just don't know!! All this baby gear shopping is not for the faint of heart (or wallet)!