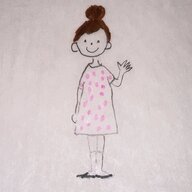 Joined

Feb 2, 2016
Messages

8,122
We have a lot of them in our backyard but I usually only see one or two even though I hear many more. Almost always spot a female more often than a male and usually in the morning when I first take the dogs out.

Superstition says that cardinals are deceased loved ones who come to visit us. I've lost both my parents already so I'd like to think this is true. It's a nice, comforting thought that they are still nearby. I also had my mourning dove pair that seemed to come at a very turbulent time this year and since things have gotten significantly better, I haven't seen them. Makes me think they were there as a comforting presence.

Do you have a certain bird species in your backyard?