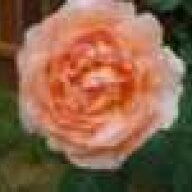 Joined

Jun 25, 2007
Messages

3,160
Anyone ever file a diminished value claim for a car accident? Long story short - I was rear ended while at a stop light on Saturday. The person behind be rammed in to me just as the light turned green. He said he wasn't paying attention and went as soon as he saw the opposing light turn red. Neither of us were hurt so all good there. However, the damage to my car is extensive - my 2015 minivan with less than 8,000 miles.
He had a Jeep Wrangler with that fancy towing bumper (or whatever the technical term for it is) so the entire lift gate system including the inside cargo space of my van needs to be replaced along with my bumper. The damages exceed $5k and will be paid for by his insurance.
Both my insurance rep and the body shop estimator recommended that I consider filing a claim with the other driver's insurance for diminished value. This is because my car is so new and may significantly depreciate as the result of the accident. I am not the type to nickel and dime because, hey, crap happens...but it sounds like this could have a pretty significant financial impact on me.
So, has anyone done this? Any pointers? I've read you should present them with your own calculation (maybe from the dealer) because the calculator the insurance companies use weighs very much in their favor and is not at all close to the actual loss incurred.
ETA - no frame damage if that makes a difference.