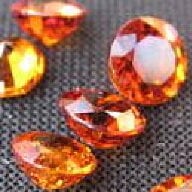 Joined

Apr 2, 2006
Messages

10,688
https://www.washingtonpost.com/news...s-whites-made-contributions-to-civilization/
During a discussion of the Republican party's lack of diversity, Representative Steve King (R- Iowa) came up with this zinger:
This 'old white people' business does get a little tired, Charlie," King said. "I'd ask you to go back through history and figure out, where are these contributions that have been made by these other categories of people that you're talking about, where did any other subgroup of people contribute more to civilization?
Can you say "White Supremacy," kids?
His ignorance is as astounding as his candor is - well, candor.
Yes, I realize that not all people who consider themselves to be Republicans would agree with this statement. In fact, I'm looking forward to the parade of ranking Republicans who will step up to denounce this statement...