My husband bought me this gorgeous 1.03 carat solitaire diamond ring. The seller said it is in the "O-P" color range..but I am not sure.She is a warmer stone, which i love and she does have some fluorescence..Green fluorescence (shows up teal in pictures but it is lime in person)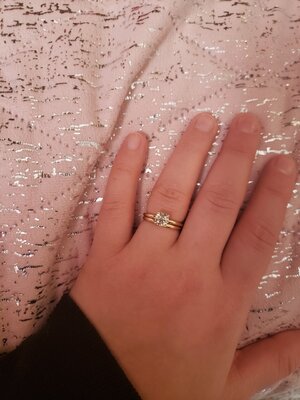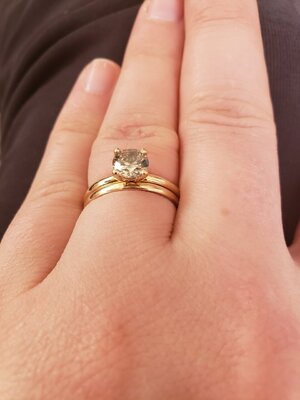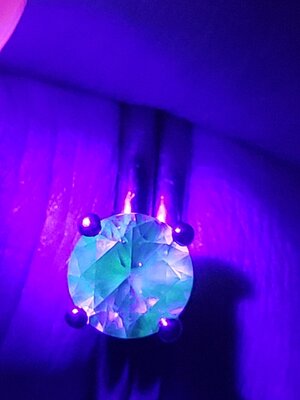 in the shape of an hourglass! Which i thought was pretty cool. My jeweler tested it with whatever the electric diamond tester is called (I know thermal testers can sometimes pick up on moissanite and call it a diamond)so I am 100% certain it is a genuine diamond but would love to know for sure the color grade..any help is greatly appreciated and I can post more pics if necessary!
Thanks,
O_plz
P.s
First time posting a thread, so if I do it wrong , let me know and I will try again. Thankyou!