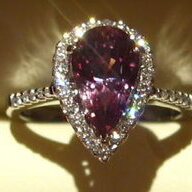 Joined

Jun 29, 2008
Messages

9,918
Hello everybody
I'm working with a new CAD person (not sure what the correct terminology is) and I'm a little worried and need your input. What I'm trying to achieve is finger coverage, a nice slim shank, no airlines and something aesthetically pleasing. So let's start off with the first round of designs:
I don't like this one because I wanted a more "swoopy" setting and also I think the trilliants are too pointy at the sides when the rest of the ring is nice and curveacious! Initially I liked it but the more I looked at it, the less I liked the trilliants.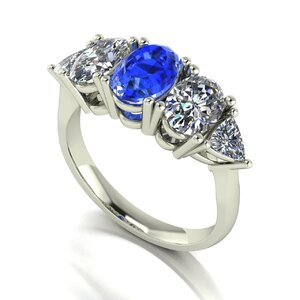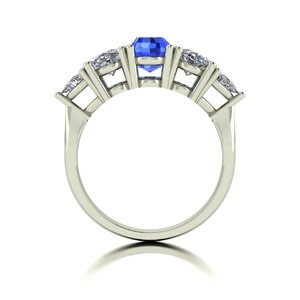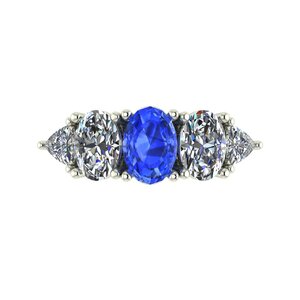 So then we moved on to changing out the trilliants and putting in tapered baguettes (although these don't look tapered). I really hate this look! It doesn't flow at all.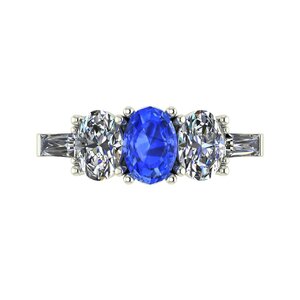 So we're now on very draft CADs for a 5 stone oval ring. Several things I don't like (a) the airline between the sapphire and sides and (b) where the swoopy basket attaches to the shank (c) the overall width of the shank (when viewed from the top next to the end ovals which looks too chunky. The CAD lady is going to refine things but what have I missed? Anything obvious? Feel free to chime in with any changes etc.