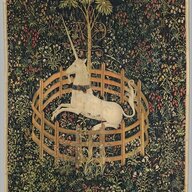 Joined

Sep 13, 2019
Messages

873
I did decide to reset my e-ring (again - heh
- please do not try to discourage me or call me crazy for resetting so soon, but think what ye may!!!). Husband just wanted to get it over with, as I had decided to reset and just planned on waiting until the new year. I was going to just resize it, as recommended, but also found that with a 3 stone, I
didn't
like the flush sitting band (but I do with solitaires) and the thinness of the shank bothered me tremendously, beyond discomfort, just seeing how fragile it looked from the profile. It also just seemed to swallow my chunky wedding band (which i am never replacing) and it's delicacy was just lost against it, but it was beautiful alone. Gorgeous, gorgeous ring (and sides that are KEEPERS), but not my stone's forever home and I knew it right away.
This time, I am getting a wax made! The issues with my other setting I would have caught instantly had I gotten a wax...so lesson learned. DK has been awesome to work with and lightning fast so far!
This style was the other contender before I picked my other setting - I had it favorited for eons on Insta - I am also excited to have a setting that lets a bit more light in from the girdle and has a floral motif from the side view!
Anything glaring? It is inspired by the "Rule of 3" from Erstwhile, I just wanted:
a thicker shank that matched my wedding band in height and style
comfort fit
high polished 950 platinum
bezels to extend a bit further to protect the stones slightly more (the girdle on my center is medium to very thick so should be ok)
The other thing I was thinking of doing, was going up a quarter size, because my fingers swell so much in heat. Then I would add speed bumps and to prevent spinning. Is this a good idea? Would the speed bumps negate the 1/4 size difference?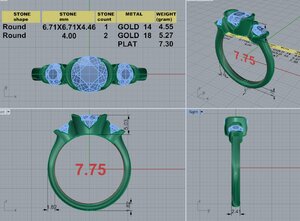 Speed bump example....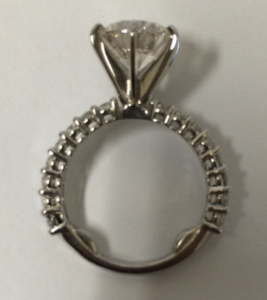 Last edited: