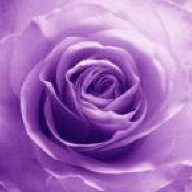 Joined

Jun 22, 2011
Messages

274
Hi Rocky Talky,
Wondering if I can draw on your wisdom to get some input on DK CADs for my reset project...
It's a fairly subtle difference between 4mm and 4.5mm side stones for a cushion/round 3-stone setting. The center stone is about 8.3 x 7.7, but I've asked for the basket to "overhang" a little bit so that milgrain is visible from the top without needing a bezel. Part of the objective in going for the slightly larger stones is to help their "roundness" stand out and be less likely to look like traps based on the prong arrangement. Are there any other changes I could make to help with that?
I'm also wondering if I should ask for the baskets to narrow towards the bottom with slightly smaller donuts, or if that will mess up the profile view? Any other suggestions or areas of concern in the CAD? This is my first custom setting...
Thank you! <3
4mm version: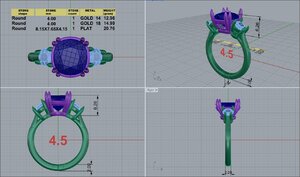 4.5mm version: