Joined

Nov 1, 2016
Messages

12
Hello!
I've posted a few times on PS and the help I've received has been invaluable. When I finally took the plunge and decided to go custom for my dream e-ring, I knew I was making everything more complicated and that I'm a bit out of my depth.
When I began searching for my engagement ring about 6 months ago, I ran across my dream ring right off the bat. My boyfriend and I hemmed and hawed - we just started our search, maybe there was something better out there, I mean, who loves the first ring they find? While we hesitated - the ring sold. Of course, it was an antique ring, one of a kind. And of course, it is actually THE ring. I've searched for the past 6 months for something similar - and I've found a few here and there that are great, but they're either out of my budget or a cheap imitation.
So after 6 months, I've decided to go custom. On a whim, I decided to go into a little family-owned jeweler across the street from my work. The jeweler was very knowledgeable, approachable, and most importantly, has lots of experience with custom designs AND vintage aesthetics. The CADs are in, and I need PS's help!
INSPIRATION: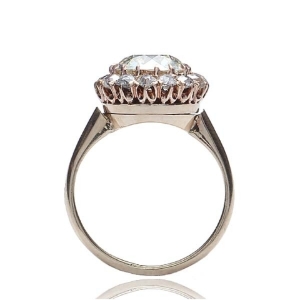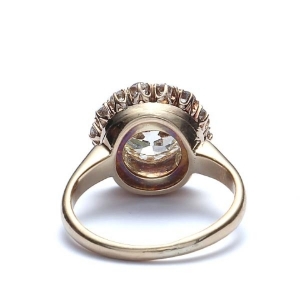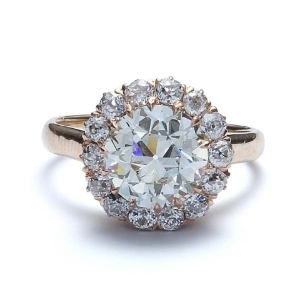 CADs: