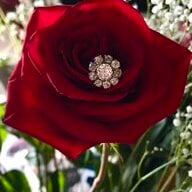 Joined

Jan 29, 2012
Messages

254
I'm recently divorced and have been with my current "man friend" for about 10 months. The relationship has been such a wonderful thing for me, especially after getting out of a marriage which wasn't the healthiest. He's a wonderful person, a great friend, and adds so much to my life.
My ex-husband was not into gifts...giving or receiving. He just thought the whole practice was silly. I on the other hand, LOVE gifts. I love getting them and I love giving them! They don't have to be expensive or extravagant, I just love letting people know that I'm thinking of them, and I love having little tokens that remind me of the people I love.
Well new guy is turning 35 in August and I'm at a total loss at what to get for him for his birthday. For Christmas, I got him silly inside joke types of gifts, which were perfect because the relationship was still new and more casual, but now I really do want to get him something more meaningful and serious. I just don't know what that could be. What is a good budget even? I'd feel comfortable spending around $300-$400 but I don't know if that would make him feel uncomfortable. We are both professional classical musicians (if you didn't know, classical music is not really where the big bucks are), but I did well in my divorce. I'd love to spoil him with something really nice because I can, but I don't want him to feel pressured to spend too much on me for future gifts. I prefer to buy my own jewelry anyway
It's been so long since I've been in a new relationship (I was with my ex for 13 years), that I don't even know what the rules are! What have been your best/ favorite man gifts? If I were buying gifts for women, I would be golden. Any and all ideas, opinions, thoughts, and musings appreciated.