I recently bought a 0.71 ct fancy intense VS clarity pink diamond from New World Diamonds and chose a setting to come with it from them. The price is very friendly and the ring is super nice! The diamond comes with a physical GIA report from 2016, which I thought should be very rare now as in recent years GIA didn't make lab grown diamond reports much according to some threads I saw discussing it.
I am very satisfied with the quality. The pink color is just great that it is not too orangish, brownish or purplish. The ring is very brilliant even in indoor lighting. My GF loves it sooooo much!
I thought there is so few people here discussing New World Diamonds and lab grown pink diamonds so I am posting some here
. I also included a Youtube Video so your can see it sparkling! Feel free to ask me any question about the ring or my experience in buying from NWD.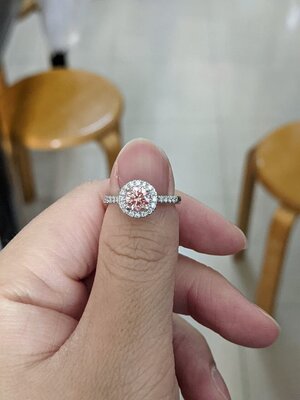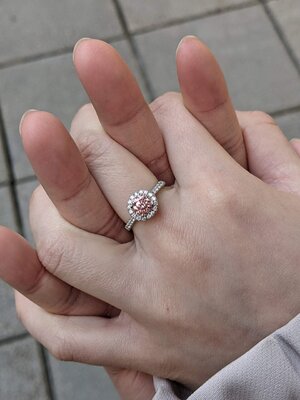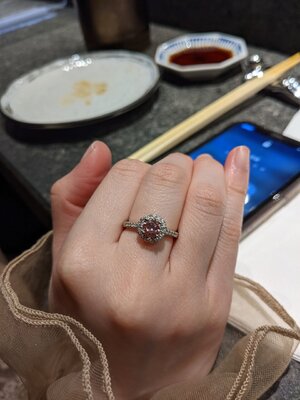 Last edited by a moderator: