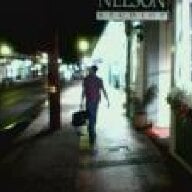 Joined

Dec 31, 2006
Messages

4,750
There's something that's been really bothering me about myself and I am wondering if any of you feel the same.

I am not overweight, I am attractive, I work out, but my legs/butt have never been toned. Plus, I have some spider vein spots, one of which is pretty noticeable. I've had schlerotherapy done many, many times and although the veins have improved, they're still noticeable, especially that one big spot.

For a long time now (10 years or more) I have not worn shorts or anything showing my legs. The times when I am forced to (i.e., get invited to go on a boat, etc.) I suffer anxiety for days before I have to do it and anxiety all throughout whatever it is. One of the things I hate the most is realizing someone I know will actually see my legs for the first time. Sometimes this is after so many years because I am always wearing pants. All kinds of thoughts go through my mind - that they will look down on me because I have ugly legs, that they won't think I'm pretty any more, and all kinds of weird thoughts.

I think this is coming up for me again because we made friends with this couple that have a house with a pool - and I KNOW they're going to invite us over there sooner or later. And the way I feel inside is "I don't do bathing suits except in front of family." Which I realize is so mean to myself - and the thing is I know I take care of myself - but I hate that my legs/butt are less than great.

This is something I've been carrying with me for a long time and I don't know how to deal with it. My DH doesn't really know this because the last thing I want is for him to think I am embarrassed by my legs/butt to that extent.

Do any of you feel this way and what have you done to make it better?