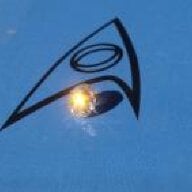 Joined

Apr 21, 2010
Messages

1,331
While randomly looking for diamond **** earlier today I stumbled across a website that is pretty much a 90% replica of
bluenile
.com, but based in my country. Not only is the site's layout eerily similar, even the pictures are 100% the same, even those of the higher end Colin Cowie etc designer settings.
At first I was really excited! I thought perhaps they were a
BlueNile
agent or even a drop shipper. Nope! A livechat with a service agent revealed that they manufacture all their settings themselves... With the help of
BlueNile
's photos. And sell them of course, with the help of
BlueNile
's photos.
When I called out the service agent about what I feel amounts to theft, she accused me of defamation and threatened me with legal action! I happily gave her my contact details and told her she's welcome to sic her lawyers on me.

They have since blocked my IP but I managed to get the screenshot using my colleague's computer.
So. What would you do?
Email
BlueNile
's head of legal with a link to this website? Or just laugh it off - after all, nearly everyone copies from just about everyone in this business?