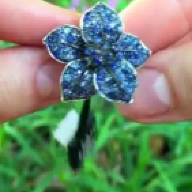 Joined

Nov 14, 2015
Messages

889
Hi guys
So I've seen this tourmaline for sale on LT and have been trying to send an email to the seller via LT but it's not working!!! Anyway, whilst I persevere what do people think of this stone?
I think it's gorgeous but would like the experts opinions. I know there are more teal ones (which I would love) but I'm always restricted by budget.... so whilst I dream about a lagoon blue green tourmaline for one day in the future, what about this one?
Eta, oh I can't find it anymore????