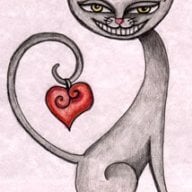 Joined

Feb 22, 2009
Messages

4,469
I have never been a hairy person. I don't even really have hair on my arms. At 42, hormonal changes are making things....weird. I have this blonde fuzz all over the sides of my face. It runs where sideburns would be and down by my ears. It seems to be growing on the bottoms of my cheeks too. I can actually pinch it between my fingers.

I thought it wasn't noticeable, but one day the sun was shining behind me and there it was!! Backlit in all of its glory!

Is this a normal thing? I have never seen blonde hair on women's faces. Is this something we handle but we don't talk about it? How do I handle this? Do I have it threaded? Waxed? Should I leave it?

Is this normal?