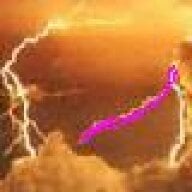 Joined

Nov 1, 2003
Messages

23,295
This mini-tutorial will just cover P&S cameras and not DSLRs as they use a totally different focus system.
The first thing you need too know is that it is contrast based, areas where there is a large difference between light and dark is where it will focus.
I will not get into how it does this because it is very complicated.
This picture shows it in great detail.
Where is the strongest contrast and where did the camera focus?