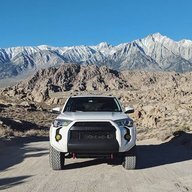 Joined

Apr 26, 2018
Messages

44
As a repeat customer I'm always happy to support businesses that go above and beyond. Brian Gavin Diamonds' quality of product and services still continues to impress. With the help of fellow members from this forum, I was able to find the perfect engagement ring a little over a year ago and most recently, my wife and I had a baby; to celebrate I chose to surprise her with a pendant necklace.
I opted to go with Brian Gavin again and was potentially more excited to experience the Black by Brian Gavin unboxing than my wife! Thanks for the personalized card Brian! The photo collage attached was taking with my phone last night and not of the highest quality. Close ups of the pendant, diamond & unboxing video to follow shortly (as I have done previously of the engagement ring).
I am not affiliated with the Brian Gavin group or compensated in anyway; simply sharing my experience and hoping that this helps the next person in their search.
Diamond Specs:
Black by Brian Gavin
Cut: Round
Carat: 0.455
Color: G
Clarity: VS2
Necklace: 18K white gold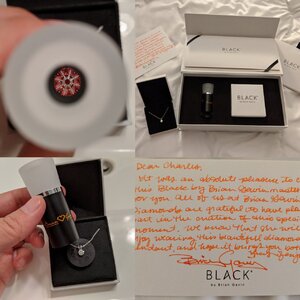 Photos of the engagement ring:
After much waiting, the ring has finally arrived! Brian Gavin Signature H&A Round 1.045 ct G SI1 on an 18K White Gold Sholdt Minnie Setting. In my research, I couldn't find the Sholdt Minnie settings so hopefully this short unboxing video and photos are helpful for the next person! Unboxing...