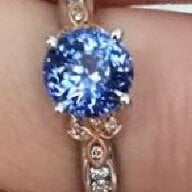 Joined

May 31, 2019
Messages

147
Hi all,
I've been following a few different sellers on IG for the longest time to find *
the
* emerald for my birthday. Not a landmark birthday this year but I figured why not treat myself

After hemming and hawing, having a reputable IG seller scoff at my budget, and getting ghosted by another seller, I finally found my emerald!
I think a few PS-ers have purchased from this seller and they carry a wide range of emeralds. At first I had my eye set on a bigger emerald, changed my mind and asked for a deeper green emerald I had asked about
years
ago that had already sold, and then Natalie showed me an emerald that was similar to it but smaller. I swear I must have asked her to show me comparison videos of 12371093 emeralds. But I kept going back to the one she showed me that was similar to the original emerald I liked years ago, and I finally pulled the trigger. It's not the biggest emerald out there but it is glowy as heck indoors without artificial light, and even under the awful orangey light I have. Haven't taken it outside as my neighbor is cutting his yard and it's allergy season here in Texas (well it's always allergy season in this city anyway).
Lots of photos ahead! Indoors (daytime) without the orangey overhead light.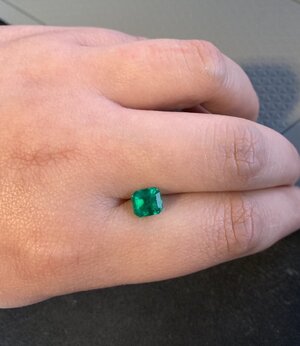 Indoors again (only diffused daylight). I stuck the emerald on a bit of white putty to see how it'll look like on my finger.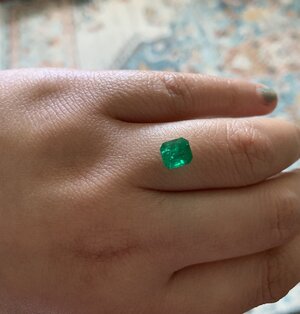 Now some orangey light shots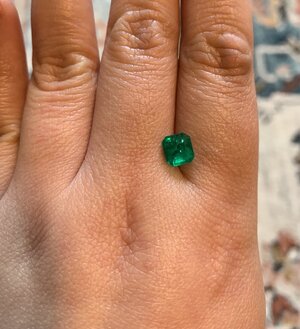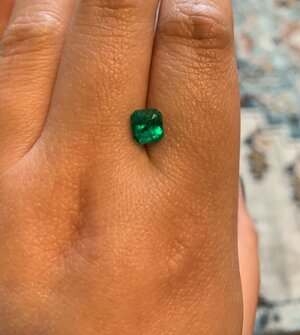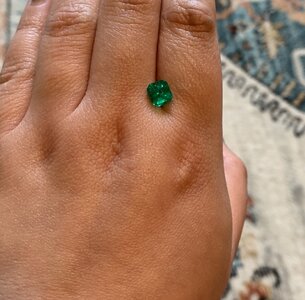 Finally a group shot of the emerald ring I got from xobijoux (that I'm selling), a small but glowy emerald from Mastercut Gems, and my new emerald from JR Colombian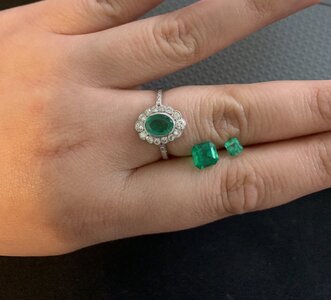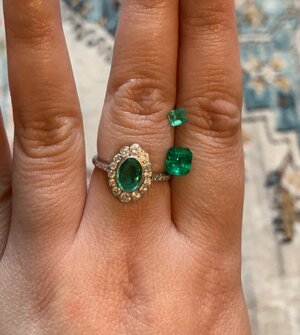 Can't wait to set it. I'm undecided between a 3-stone set up like
this design
from CVB or this
other design
from CVB. Or put it in a halo setting so i get more finger coverage (i'm a size queen). I'm definitely all for any suggestions on how to set this!