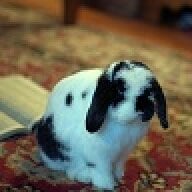 Joined

May 20, 2008
Messages

5,536
I'm so excited to share my new RHR!
The center stone is a 0.87ct Montana sapphire from Gemfix. The side stones are 0.84tcw OECs that I got about 5 years ago from Old World Diamonds as earrings (I took the opportunity to upgrade my studs in order to use these). I think the slightly chunky cut of the sapphire works so well with the OECs. The color is mostly a silvery blue, but goes a little teal in some lights. I can't recommend Gemfix enough, they were great and picked out a couple stones based on my budget and color preference
The setting is size 6.25 in platinum from Maytal Hannah. I'm in love with it. I showed her some vintage inspiration rings and we agreed on the triwire shank and filigree in the gallery. I can't emphasize enough how delicate the filigree is. I told her I wanted something delicate, vintage, simple but with special details, and set low enough to wear every day. It certainly meets all of those expectations. Maytal was great to work with, super responsive and kind. This is a little different from the style she's known for but I'm glad I trusted her to execute it.
Now pictures! The flower ones are from MH and the rest are mine.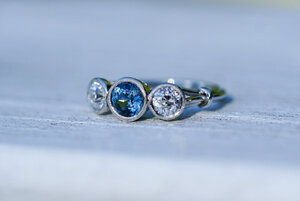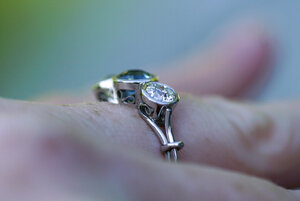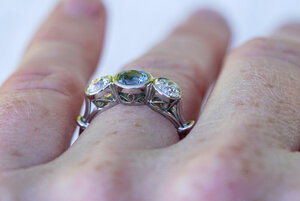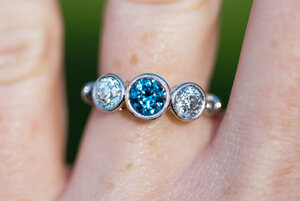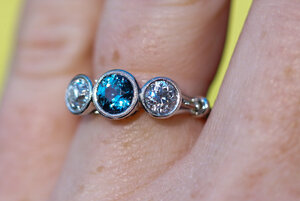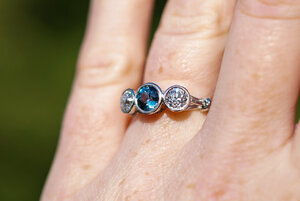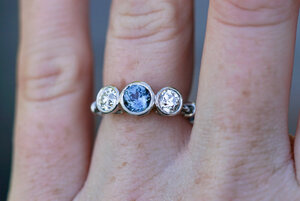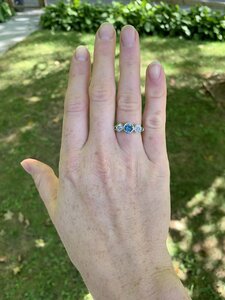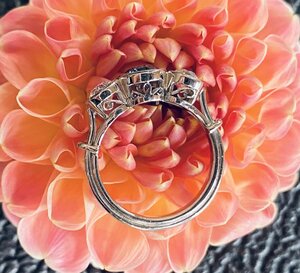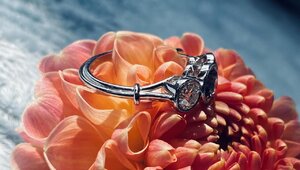 Last edited: